To successfully design learning environments that meet the needs of today's COVID-19 conditions while preparing for a future post-coronavirus world, we must embrace the idea that learning can and will occur anywhere, at any time, and that teachers and students will have a choice in how that happens.
As a former educator, I believe this is the opportunity we have been waiting for— a chance to create inclusive, equitable, and supportive learning environments for our students! To ensure we're helping students develop socially, emotionally, physically, and cognitively, we need to re-think learning environments as student-centered ecosystems. This approach to building learning environments is more like a biological ecosystem where all things—living and nonliving—inhabit a space and interact with each other. A student-centered ecosystem is built to ensure students can confidently say the following:
Let's dig deeper into creating "I'm inspired" spaces. For more information on the other two spaces, use the links above. To discover more on the concept of a student-centered ecosystem and why it's crucial for student success, read our article, "How to Effectively Create Student-Centered Learning Environments."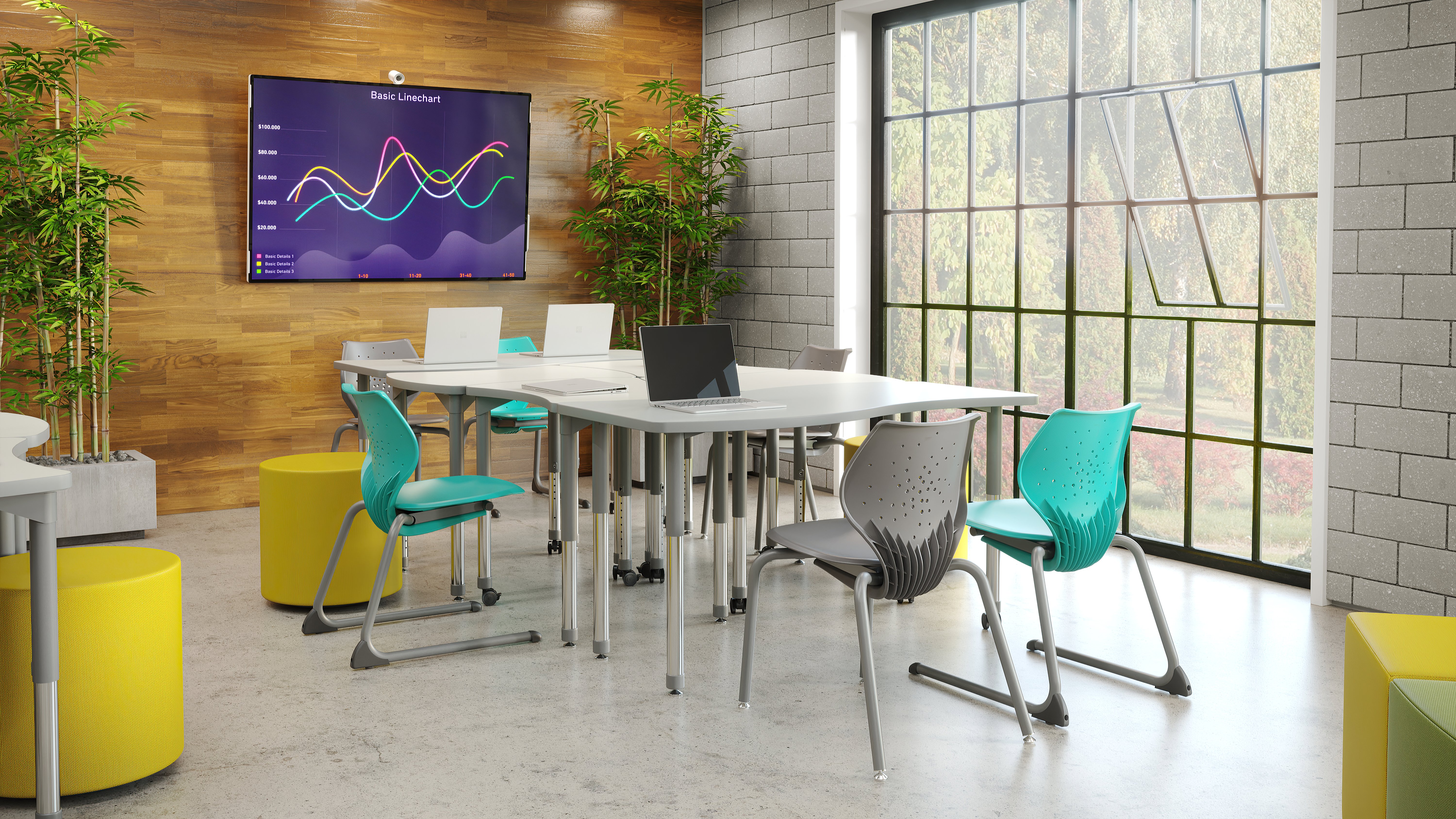 What's an "I'm Inspired" Space & Why Does it Matter?
"I'm inspired" spaces can be used to accommodate students' continual transition from one environment to another. For example:
Simply put, "I'm inspired" spaces are meant to inspire learning, no matter what that looks like! "I'm inspired" spaces should adapt and transform quickly. Additionally, effective learning spaces should have the ability for students and teachers to move easily and efficiently to meet current health requirements, desired teaching strategies, and innovative learning activities.
Research shows us that the future of learning environments will be innovative studios that are flexible and encourage active learning to engage students cognitively, which is why "I'm inspired" spaces are so effective.
How to Create "I'm Inspired" Spaces with Classroom Furniture
School furniture elements in "I'm inspired" spaces will need to serve multiple purposes and their uses will play an important role to spark interest and stimulate creativity to build students' cognitive awareness.
Work surfaces need to be:
For example, having tables that flip and nest or can be written on enable students to brainstorm or demonstrate what they know. Flexible, multi-functional furniture on casters will also be essential for modern learning environments.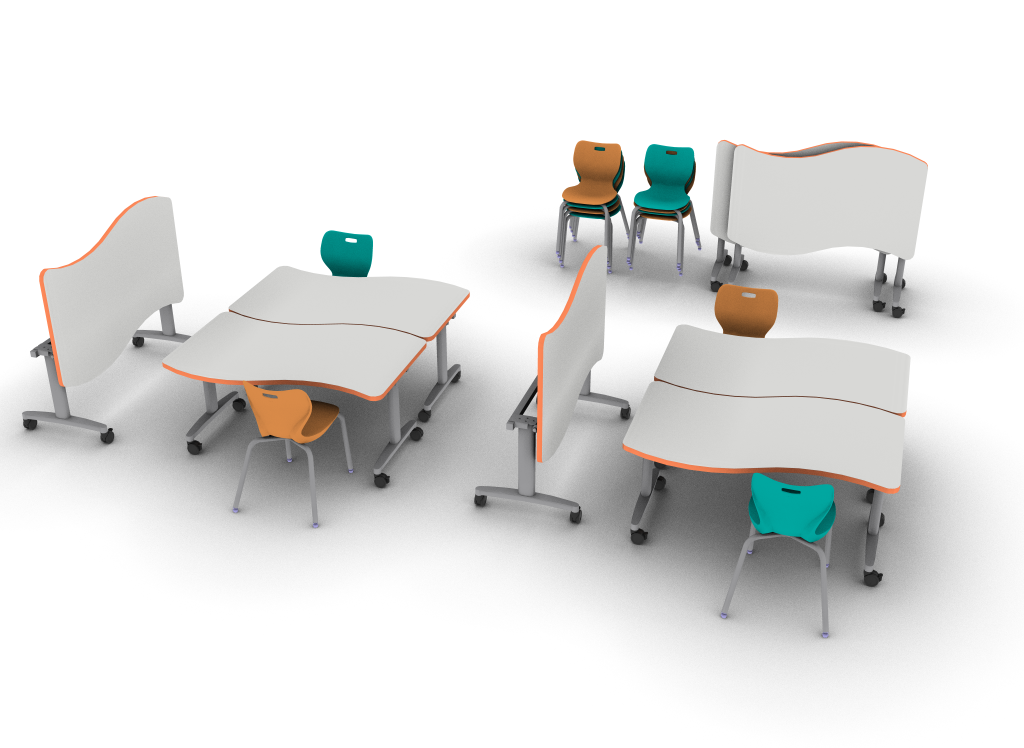 Examples of "I'm inspired" Learning Environments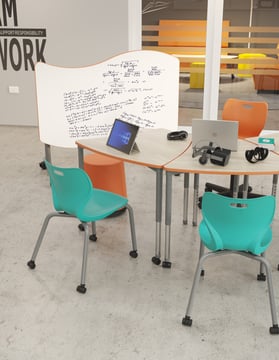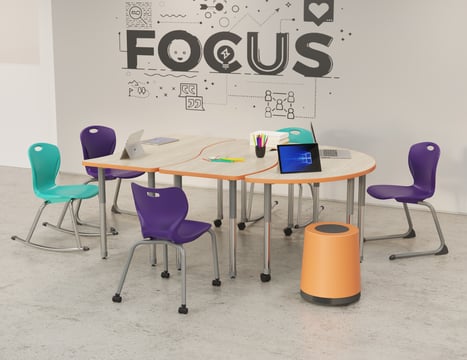 Next Steps to Building a Student-Centered Ecosystem
If you'd like more information on how to create a successful student-centered ecosystem that inspires learning, let us know! At Artcobell, our furniture experts are passionate about helping students succeed by equipping schools with the tools they need. From help designing classroom layouts to tips for making a school furniture purchase, we're your partner for creating student-centered learning environments that work!