To successfully design learning environments that meet the needs of today's COVID-19 conditions while preparing for a future post-coronavirus world, we must embrace the idea that learning can and will occur anywhere at any time and that teachers and students will have a choice on how that happens. To learn more on this, check out our previous blog post, "How to Effectively Create Student-Centered Learning Environments."
As we keep our focus on helping students develop socially, emotionally, physically, and cognitively, we re-think learning environments as student-centered ecosystems to evaluate how the spaces (non-living) impact students (living) and how it promotes their success. Taking this approach to classroom layout ensures students can confidently say the following:


We're going to take a closer look at "I belong" spaces. Click the links above to learn more about the other two spaces of a student-centered ecosystem.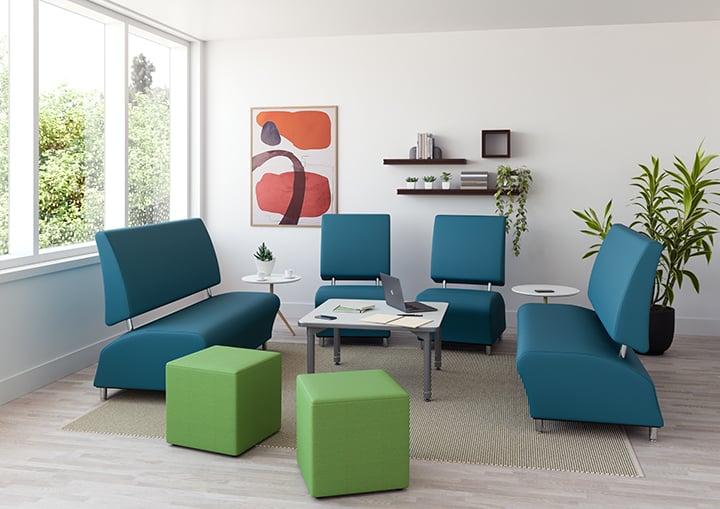 Classroom Designs that Encourage Student Belonging
As you create a student-centered ecosystem, you'll need to evaluate the social and emotional needs of your students as they transition back and forth between virtual and in-person learning. The pandemic has led to students suffering a significant loss of social interaction and various forms of trauma.
As you reevaluate your school or classroom design, be mindful that the setup can have lasting effects on a student's physical, social, and psychological (emotional), and cognitive development.
Schools need to focus on creating a foundation of inclusive, collaborative, risk-free spaces that will enable students to learn within and beyond those walls. The elements of "I belong" spaces will bring in features that promote positive social and emotional health.
Tips For Creating "I Belong" Spaces
An effective classroom layout is made up of diverse types of school furniture, which can help you create safe learning environments for your students.
In this effort, here are some things to remember:
Use furniture that encourages students to collaborate, socialize, and develop human connections.
Be mindful of the number of students in an area.

When working together, all students should have eye contact with all participants.

When there are less than four students in an area, use a café-type table that gives learners a relaxed feel.

When there are 5-8 students, use configurable student desks that can be arranged in pods.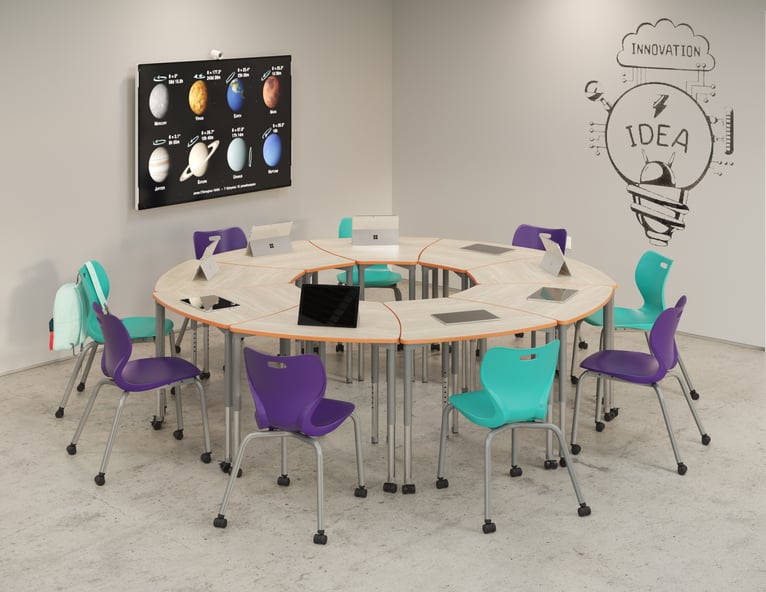 When spaces are comfortable with small numbers, use soft seating couches, benches, or ottomans. This gives students the ability to reduce stress and anxiety, feel relaxed, and give them the chance to express their ideas and be heard.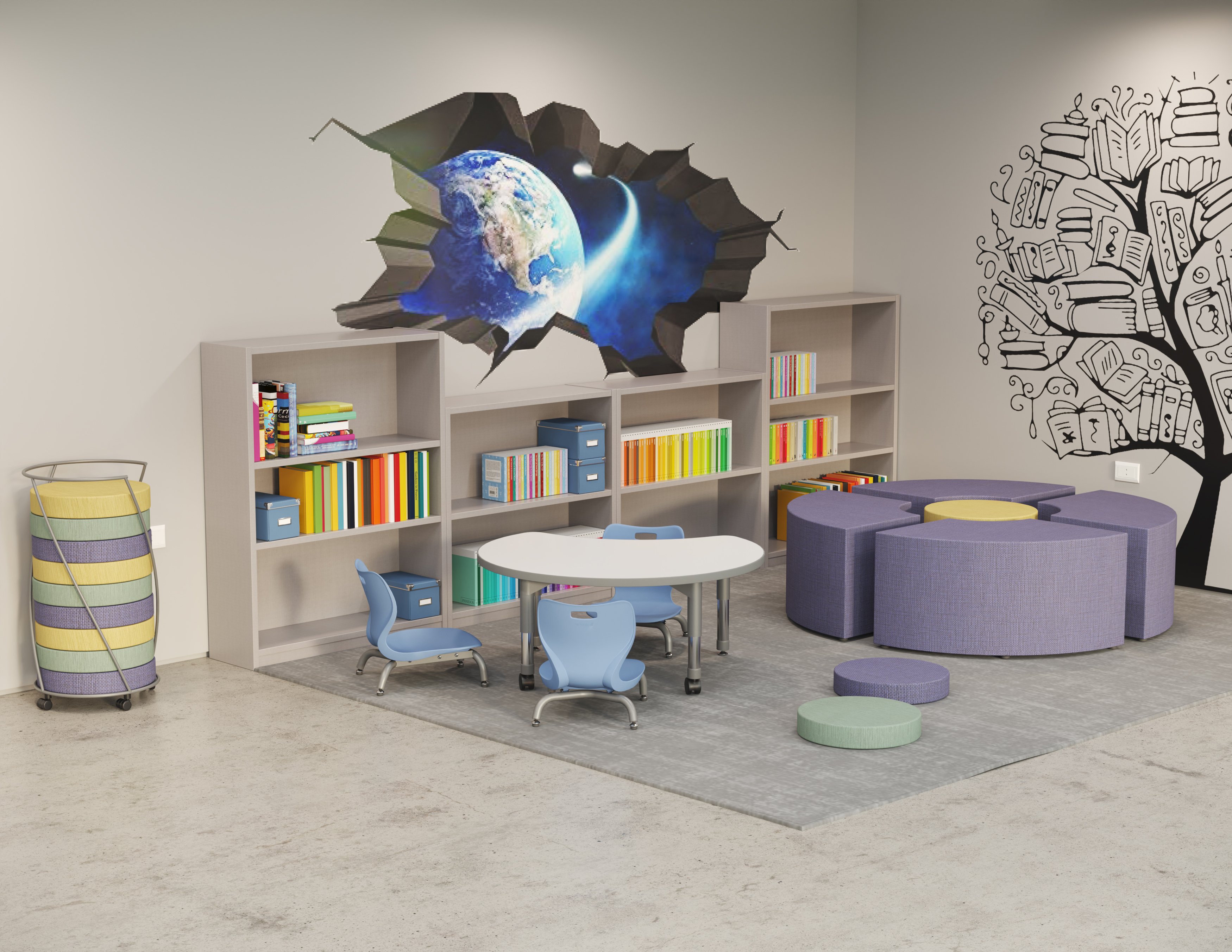 Using Classroom Furniture to Promote Student Belonging
If you'd like more information on how to create a successful student-centered ecosystem that helps promote student belonging, let us know! At Artcobell, our furniture experts are passionate about helping students succeed by equipping schools with the tools they need. From help designing classroom layouts to tips for making a school furniture purchase, we're your partner for creating student-centered learning environments that work!