Purple is beautiful mixture of red and blue: it's both warm and cool and combines the power and energy of red and the sadness and tranquility of blue. Shades of purple communicate originality, brilliance, and visionary thinking. Such 'purple' qualities are imperative for creativity. Take for example, Prince's Purple Rain, and the 1982 Pulitzer Prize-winning Novel, The Color Purple, by Alice Walker.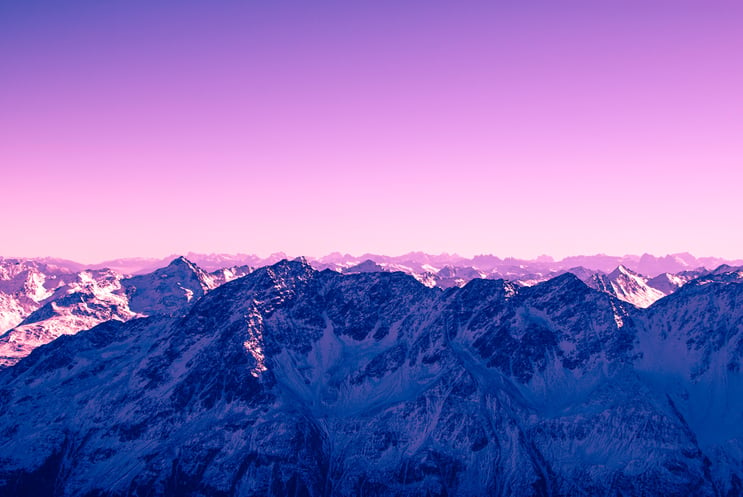 This regal hue even made its way to the top being named 2022's Color of the Year, as selected by Pantone Color Institute.
Pantone describes this shade as encompassing the qualities of the blues, yet at the same time possessing a violet-red undertone, PANTONE 17-3938 Very Peri displays a spritely, joyous attitude and dynamic presence that encourages courageous creativity and imaginative expression.
COLOR PSYCHOLOGY FOR EDUCATION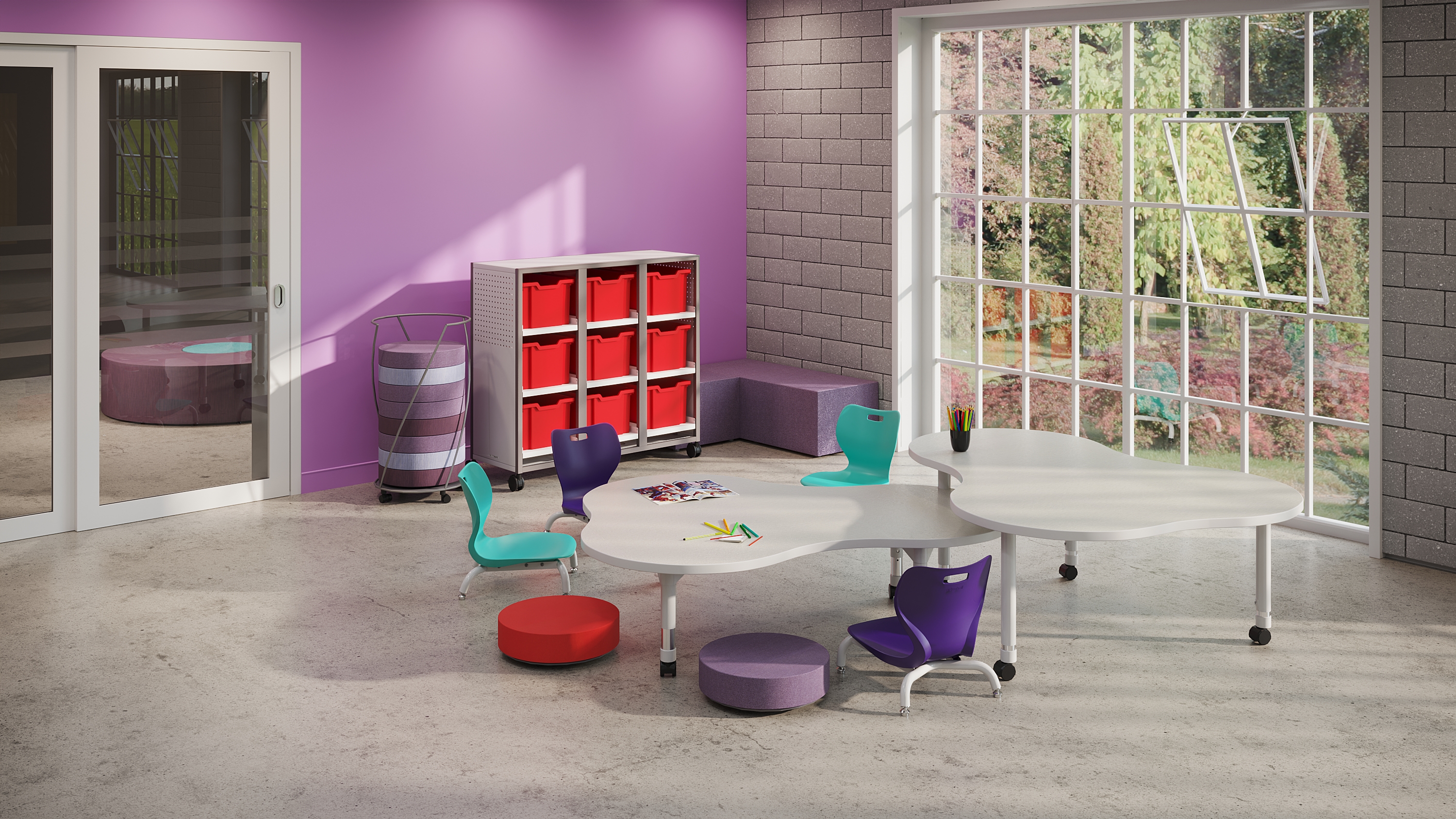 Colors for Learning: The impact of purple
Many moons ago, purple was recognized as the color of the elite. It symbolized status, power, and wealth. Purple's elite status stems from the rarity and cost of the dye originally used to produce it. Purple fabric used to be so outrageously expensive that only rulers could afford it. Keep reading for suggestions on how to incorporate this royal color into modern learning environments so students feel just as powerful as those who ruled before us.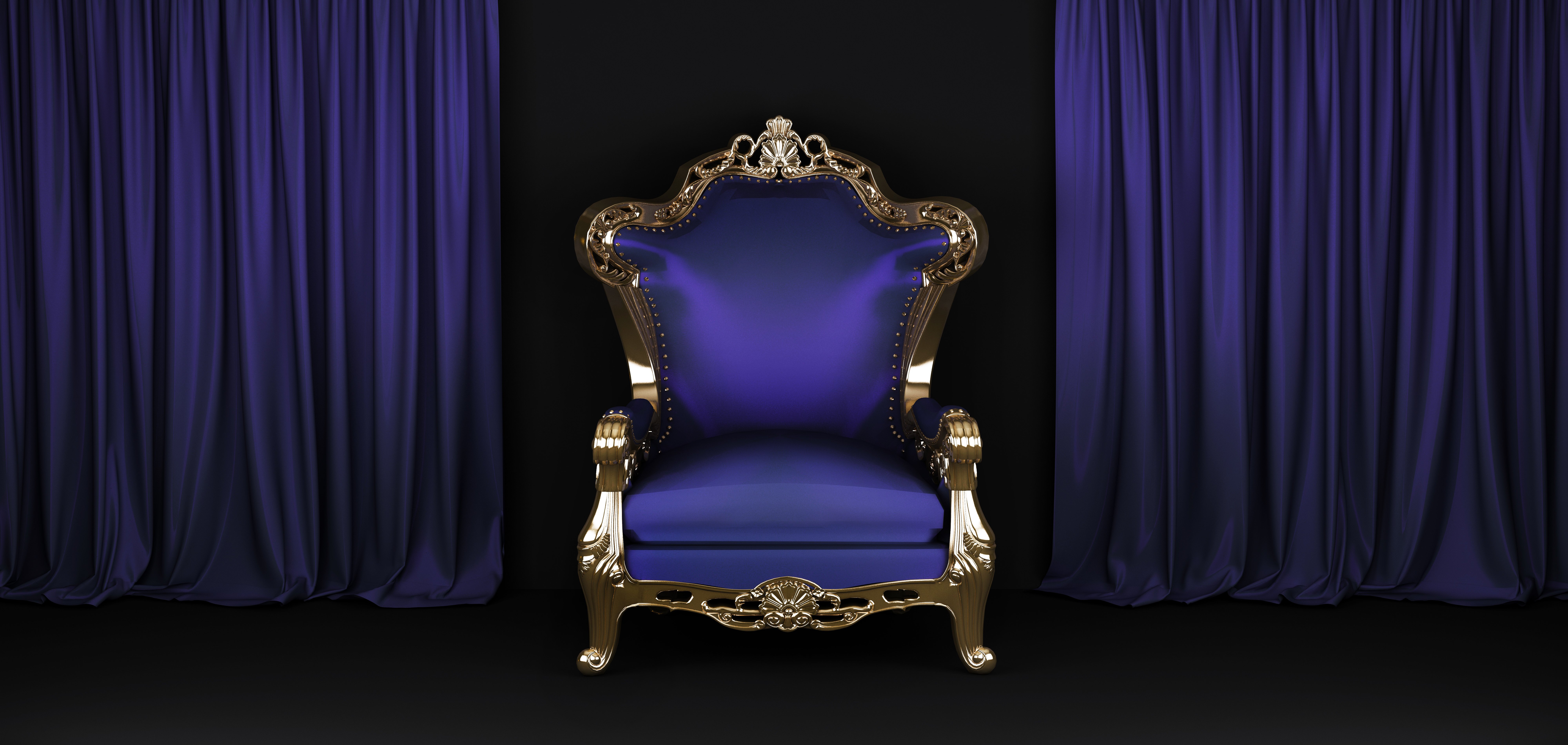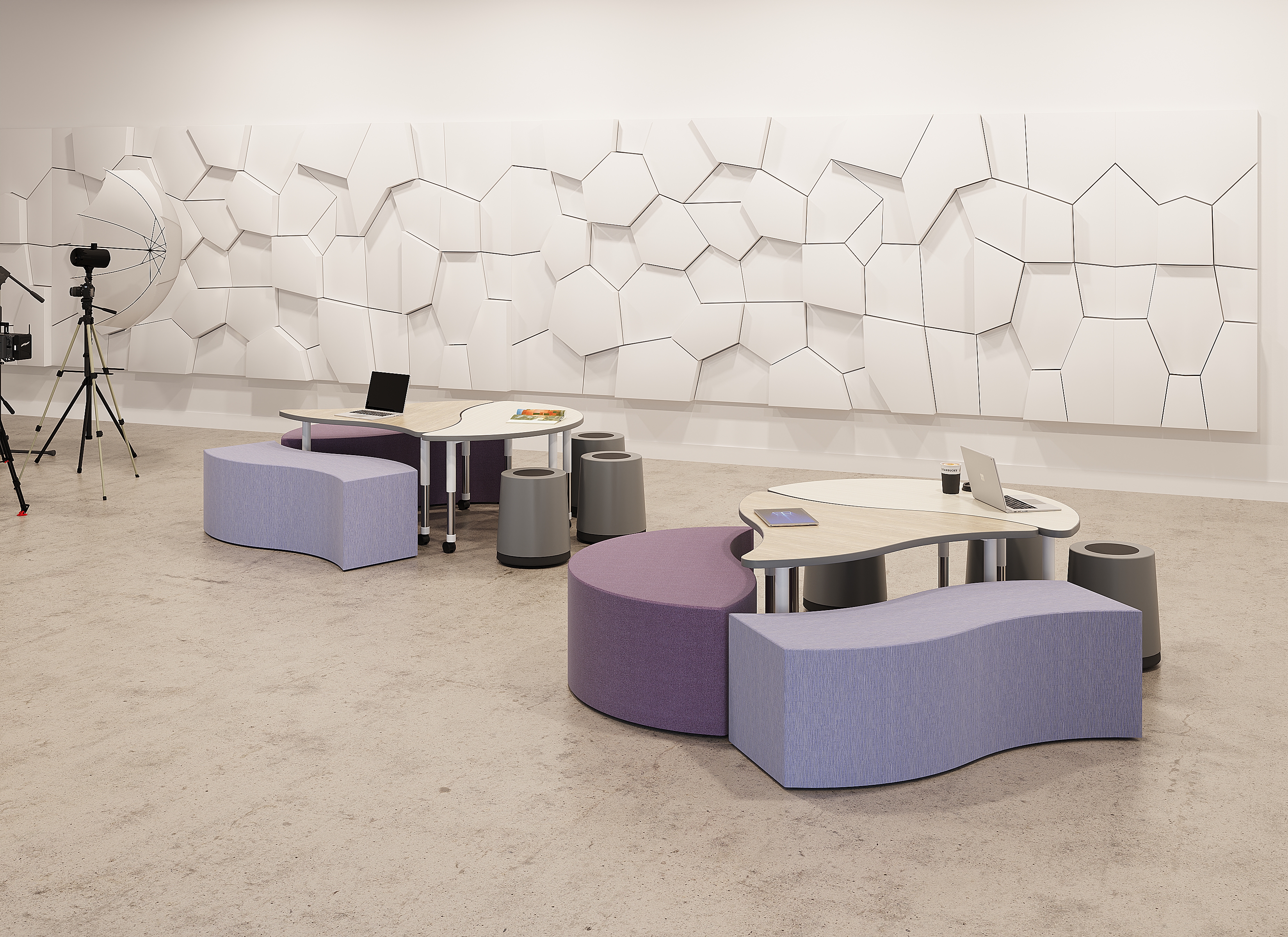 Sharing the classroom space with 20 or more kids isn't always easy. Some students naturally prefer to work alone, while others only need a quiet zone to catch up on work, study, read, write, take a test, or reflect. Pair Artcobell's NEW! Nebula + Expanse Shape Benches with an organic shape table to define the zone. If possible, provide some earphones to help filter out classroom noise. If needed, use mobile storage or flip-top tables to block visual distractions.
purple is commonly associated with:
Nobility

Luxury

Wisdom

Spirituality

Power

Courage (Purple Heart)
Arguably more important than color is access to natural light in learning environments. Think your student is spacing out when he's gazing out the window during math class? He may be instinctively searching for a cognitive reset that will improve his ability to focus.
One study of 21,000 U.S. elementary students showed that, over one school year, kids who were exposed to more sunlight during their school day displayed 26 percent higher reading outcomes and 20 percent higher math outcomes than kids in less sunny classrooms.
use purple as a stimulant to:
Calm the mind

Boost mood

Meditate + reflect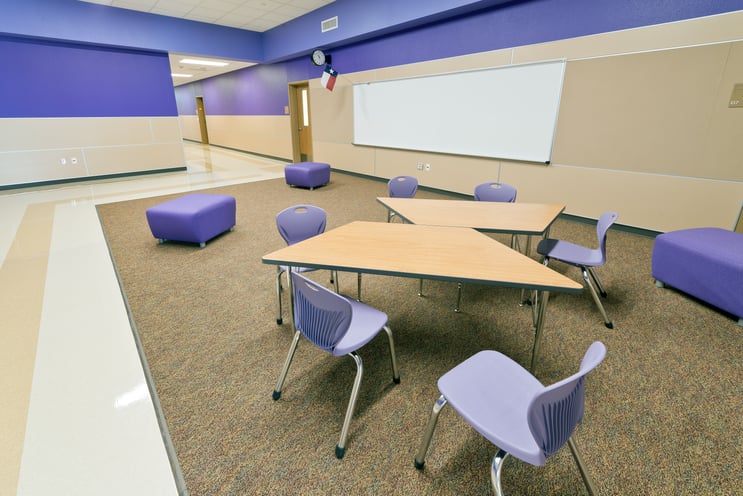 Providing Breakout Spaces within or outside the classroom encourages students to kick back, relax, and move at their own pace. Shades of purple communicate originality, brilliance, and visionary thinking.
purple has the ability to:
Inspire
Uplift
Encourage creativity
Spark imagination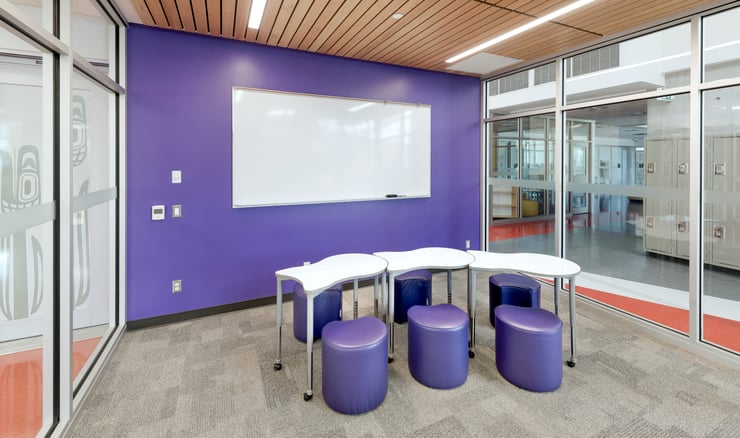 Purple works quite well with warm neutrals such as the ceiling treatment in the image above. A tan and purple combo will make the purple appear more sophisticated than say a bright orange, for example.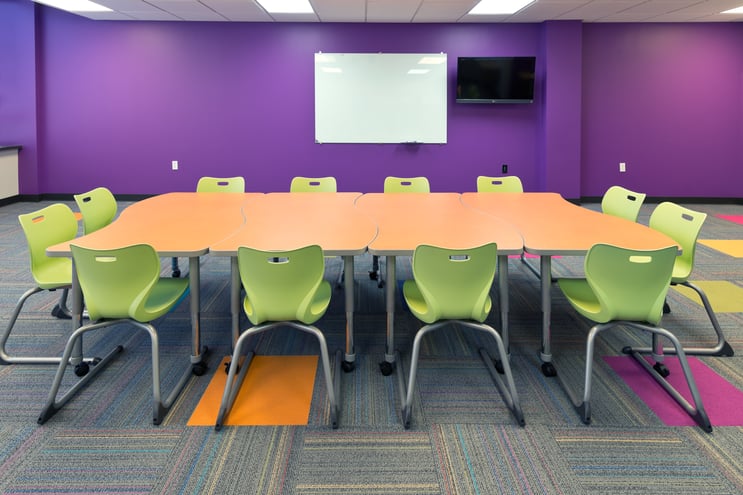 The soothing purple paired with a pop of apple green is the perfect combination for creative thinking.
three tips for designing with purple in learning environments:
Have fun: Balance the bold with a neutral work surface such as white or grey and consider these pops of color to make students feel alive and visually inspired.
Spark imagination: Use purple soft seating in zones where students are inspired to create.
Provide an escape: Design a quite zone where students are able to escape the monotony of the day. Consider painting a corner of your room purple and adding the SnugSack to encourage kids to kick up their feet and decompress.
>>> Download favorite (.cmfav) and insert this layout in your CET drawing.
---
---
Museum of New Zealand. The history of purple, from ancient Rome to women's rights.