As we go through the 2020-21 school year, student learning continues to evolve as students experience new ways of receiving content and are challenged with different approaches for demonstrating their knowledge. Like most, you're probably wondering what long-term changes we should expect as a result of remote learning and our increased reliance on technology.
In this blog, we'll take a closer look at how technology has permanently changed teaching and learning.
Technology Has Shifted Modern Learning Environments
Remote learning has been an eye-opening experience for teachers, students, parents and school leaders. Virtual teaching and learning makes it clear that one size doesn't fit all. The hour-long lectures in the virtual environment quickly brought to light the disengagement of students. Ridged schedules packed with Zoom meetings left kids scrambling to attend in pajamas and messy hair. While "Zoomified" students and overwhelmed parents gave the rest of the world a little comic relief with humorous memes, it caused the educational community to place much-needed attention on what needs to shift in regard to teaching and learning.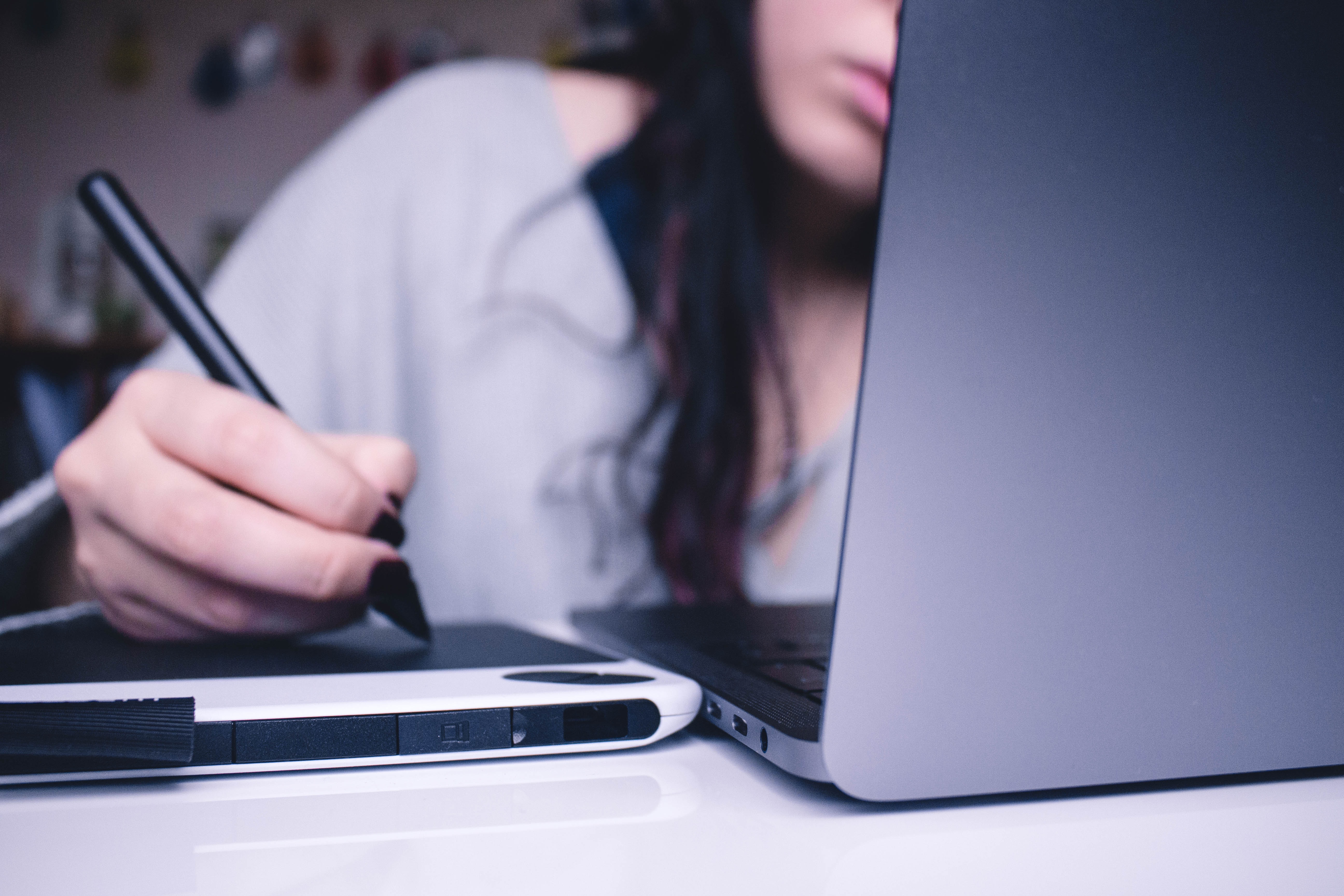 Reports across the country are demonstrating that systems proving successful are those built around individualized, self-paced, and student-driven learning experiences. For example, engagement levels are up, students are present, and parents are content with the quality of their children's education. Additionally, students are given content through videos, research, and online lessons, and then asked to demonstrate their knowledge to their teachers through presentations and projects of their own.
With this learning shift, students have become more empowered to learn for themselves in flexible, collaborative ways, outside of the traditional learning environment. With personalized, technology-infused lessons, teachers are better equipped with the insight they need to develop challenging activities that allow students to follow their own interests.
Remote Learning Has Shifted How Teachers Teach
As we look forward, providing teachers with the resources and training they need to embrace the new advances in technology is imperative to leverage and transform their roles and relationships with students and parents. Advancements in learning management systems (LMS) are giving teachers real-time data on how their students are performing academically and providing feedback on their social emotional needs. Through this technology, teachers have the tools they need to build meaningful relationships with students as they support them through these unprecedented times.
Teachers are now challenged to become content strategists instead of content specialists. The focus is on how to design meaningful learning experiences to actively engage students into relevant content. Students using their technology at home can expand on resources, materials, and information to enhance the content. Whether it be in-person, virtual, or a hybrid mix, teachers are striving to provide continuous learning opportunities and are having to shift their strategies using blended learning opportunities to ensure student success, no matter the learning environment.
See below for an example of this as you notice the differences of today's learning environment versus a post-COVID-19 learning environment.
Today's Learning Environment: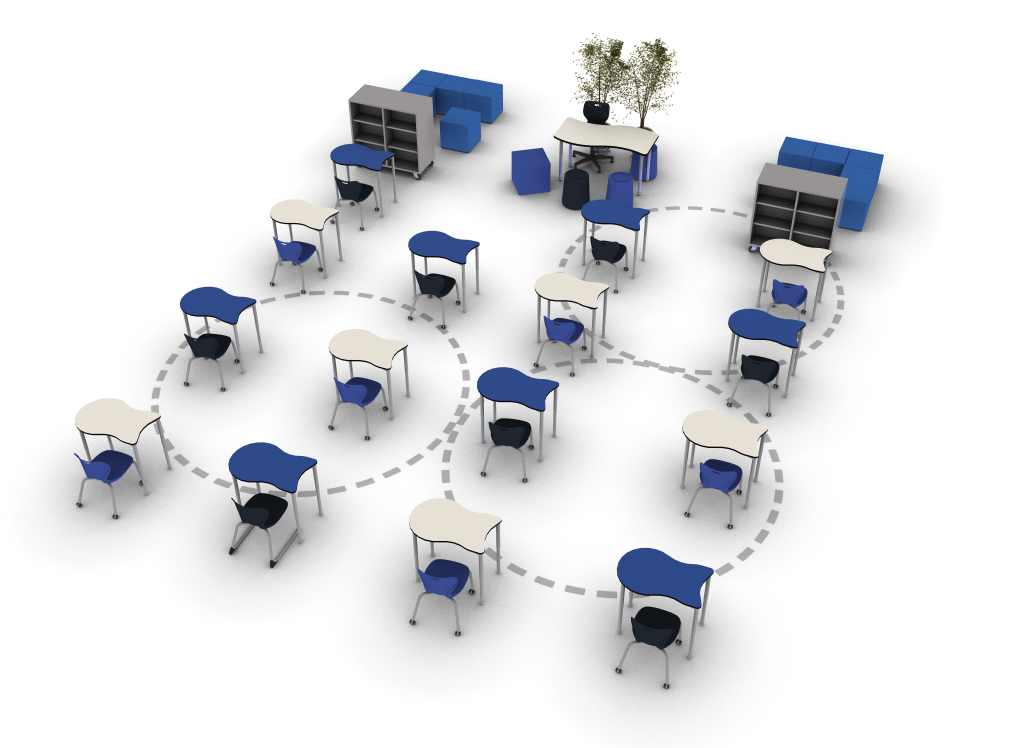 A Post-COVID-19 Learning Environment: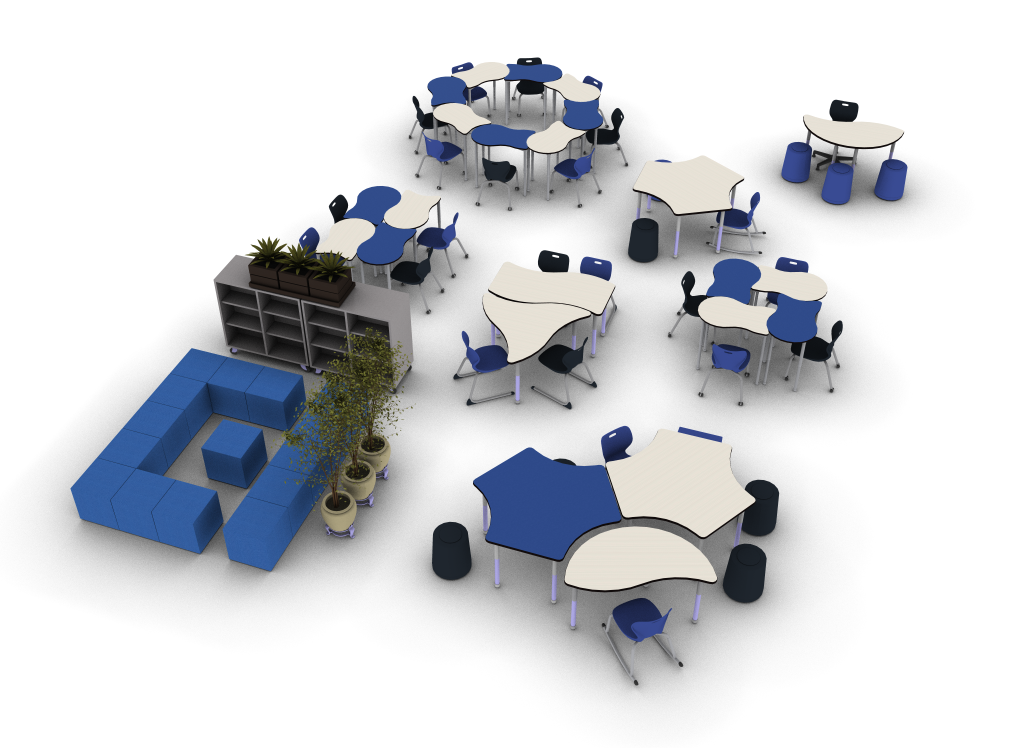 COVID-19 Has Changed Learning Environments
Since the initial impact of the 2019 pandemic, students are becoming more proficient transitioning between in-person and virtual learning environments. As students continue to make this type of movement due to the residual impact of COVID-19, it will become more and more seamless for schools to help students make these transitions.
States, school districts, and teachers are spending money to acquire the resources to provide continuous, meaningful, and relevant instruction and parents are becoming better equipped to respond to hybrid and home learning. Even more, students are becoming accustomed to learning on virtual or remote platforms. This fluidity will open additional opportunities for all students to become more successful. High-quality learning environments will need to continually shift in order to provide students with the opportunity they need to learn anywhere, at any time.
Far into the future, we will continue to record the impact COVID-19 had on the educational system in 2020. Today, we need to look forward and track how technology, personalized learning and learning environments can forever change our practices. How can we re-evaluate, re-think and re-imagine the practices we have today to improve what we do tomorrow?
If you found this blog interesting, download a copy of our free eBook, Rethinking Classroom Learning Environments for the Future.