You ordered your furniture and school is about to open .... Do you know where your furniture is coming from?
Last year, thousands of school leaders suffered through the second year of anxiety about whether the furniture they ordered would arrive in time for school opening. Between the pandemic and shipping delays, shipments from overseas were caught in limbo. Raw material shortages further impacted production across all types of products. It was the perfect storm of bad luck!
While the news reports a brighter outlook for 2022, supply chain issues are predicted to continue. Combine that with a dramatic increase in demand for school furniture and we could see another summer of shortages and unpredictability.
How is artcobell different?
We manufacture 98% of our products in the USA. We build and warehouse it right here in our Temple, TX-based facility.
A few years ago, we decided that making it here was better than making it "over there." We moved all of our essential manufacturing processes in-house and trained our local workforce in new skills. This gives us greater control over production and the ability to be nimble in response to demand.
Because Artcobell products are sourced, manufactured, and distributed locally, you will:
Get your furniture delivered reliably and, often, more quickly
Support local communities by keeping jobs in the area
Learn more about Artcobell manufacturing.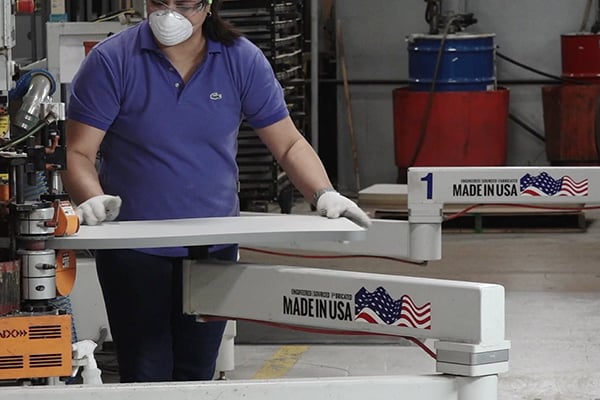 How is Artcobell preparing itself for continuing raw material shortages?
97.6% of our raw materials are sourced from local suppliers (yes, we counted!). We're proud to support these local businesses. We meet regularly with all of them to plan for demand. This gives our customers assurance that what they order will be ready when they need it.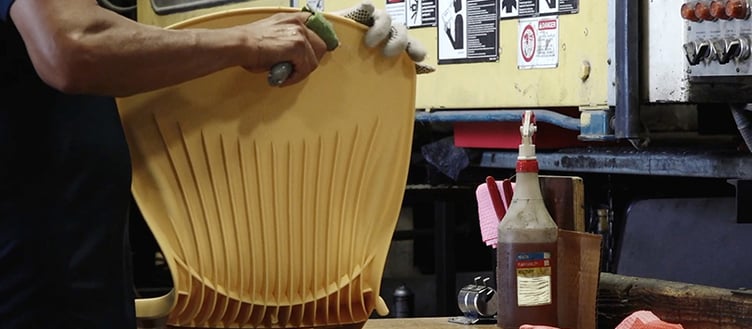 What if our school opening is delayed?
Artcobell and our network of locally-owned dealers can respond to today's construction schedule realities. If your school opening is delayed, let us know as soon as possible. We can provide make-and-hold services through our Temple, TX manufacturing warehouse or local facilities.
Find your local Artcobell dealer.

There's enough to worry about with major school projects.
You shouldn't have to worry about your furniture arriving when you need it. Consider where it is made when you make your selections. We're here to help!